Aquaman Review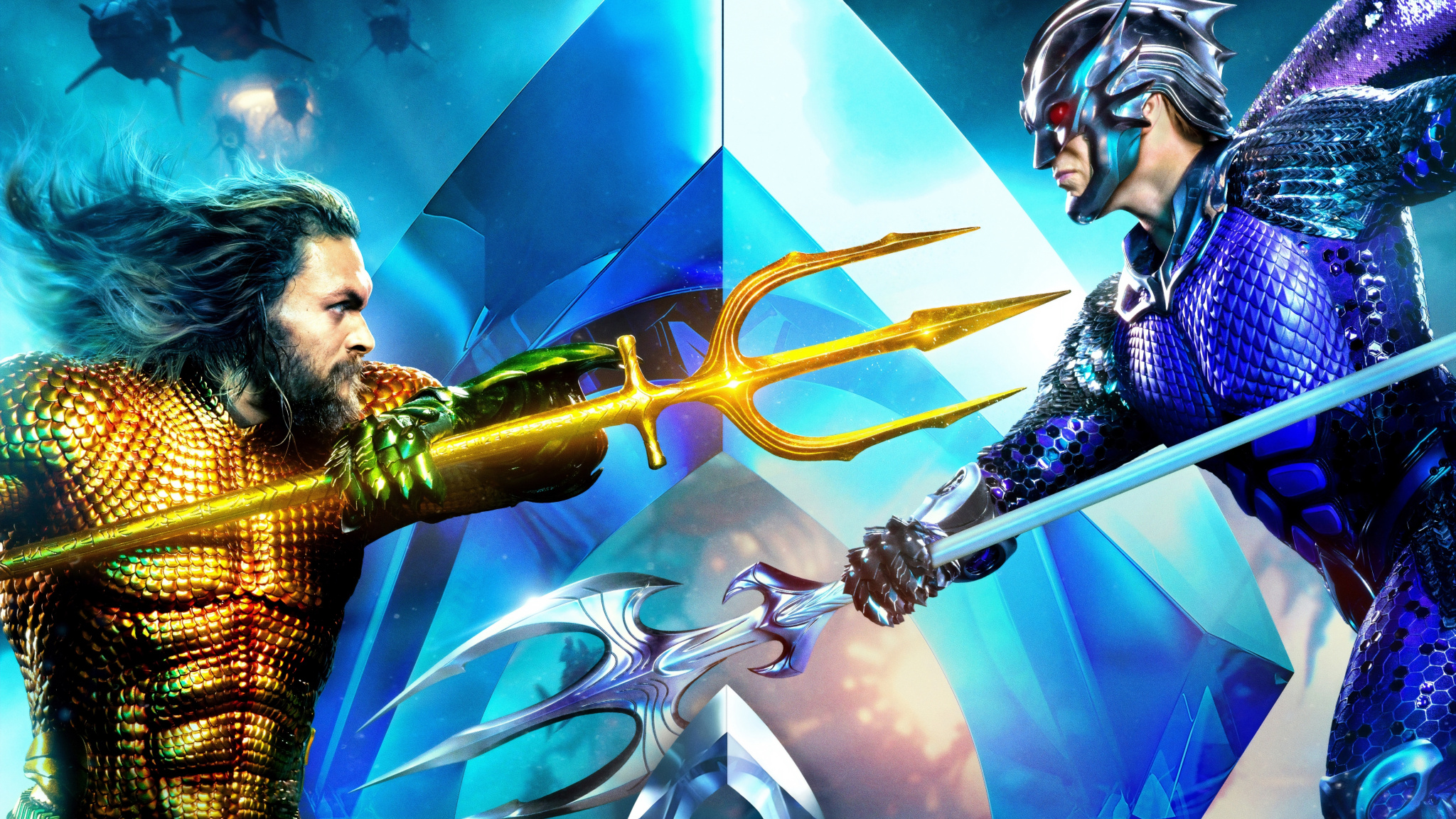 Intro
Aquaman saw his introduction in last year's Justice League (2017). Now its his turn to highlight his own feature film. In this Aquaman review you will find out if the world of Atlantis rises to the top or sinks to the bottom.
Positive
Director James Wan, most known for his horror background, takes on this feature with absolute confidence. Wan embraces the comic book nature of the character and the somewhat silly plot points. The movie takes itself seriously when it needs to, but also has fun with its action and story. The biggest star of the movie is easily director James Wan, who pulled out all the stops to make Aquaman a visual spectacle. Atlantis is stunning, the action sequences intens and the costumes (taken directly from the source material) are incredibly designed.
Jason Momoa was one of the highlights in Justice League and here he gets te chance to expand on his character. Can he carry his own feature film? The answer is yes, but fortunately he is not alone. The supporting players in Aquaman are the biggest standouts. Long time James Wan collaborator Patrick Wilson is electric in his role as Aquaman's half brother Orm. He commands the screen and has some intimidating scènes. Besides Orm, our main villain, we get a small origin story for Black Manta. The way this bounty hunter is setup for a potential sequel is great and the look of Manta is pitch perfect.
Negative
In terms of acting, action and visuals Aquaman hits all the right notes. Unfortunately, Aquaman is also coping with problems most DC movies are plagued with. The story is unfocused and jumps all over the place. The main story is to get the Trident of Atlan, but our main characters have to go through so many plot points that you begin wondering why or what they are doing at the moment. The story and dialogue are full of clichés and with another rewrite of the script could have been tightened up a bit. Aquaman's 143 minute runtime just packs to much into one package and could have easily been shortened to about two hours. A potential sequel has to be more streamlined and put the focus on one villain (hopefully Black Manta).
Conclusion
The DC Cinematic Universe had already reached its lowest point a few years back. Now it looks like there finally going in the right direction. Wonder Woman (2017) was a great stepping off point and Aquaman can be featured next to the heroine as a successful attempt at honoring the character and its comic book roots.
Aquaman – 7/10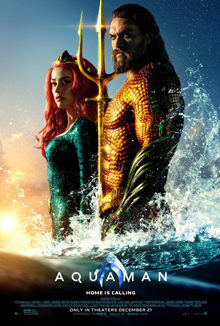 MOVIE DETAILS
Directed by: James Wan

Starring: Jason Momoa, Patrick Wilson, Nicole Kidman, Amber Heard, Dolph Lundgren, Willem Dafoe, Yahya Abdul-Mateen II, Temuera Morrison

Release Date: December 21, 2018 (USA)

Running time: 143 minutes.

Genre: Superhero, Action, Fantasy

Music by: Rupert Gregson-Williams

Production Company: Warner Bros. Pictures & DC Films

Distributed by: Warner Bros. Pictures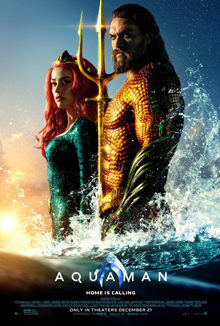 MOVIE DETAILS
Directed by: James Wan

Starring: Jason Momoa, Patrick Wilson, Nicole Kidman, Amber Heard, Dolph Lundgren, Willem Dafoe, Yahya Abdul-Mateen II, Temuera Morrison

Release Date: December 21, 2018 (USA)

Running time: 143 minutes.

Genre: Superhero, Action, Fantasy

Music by: Rupert Gregson-Williams

Production Company: Warner Bros. Pictures & DC Films

Distributed by: Warner Bros. Pictures