Ryan Reynolds Pays Tribute to Young Deadpool Fan Who Died of Cancer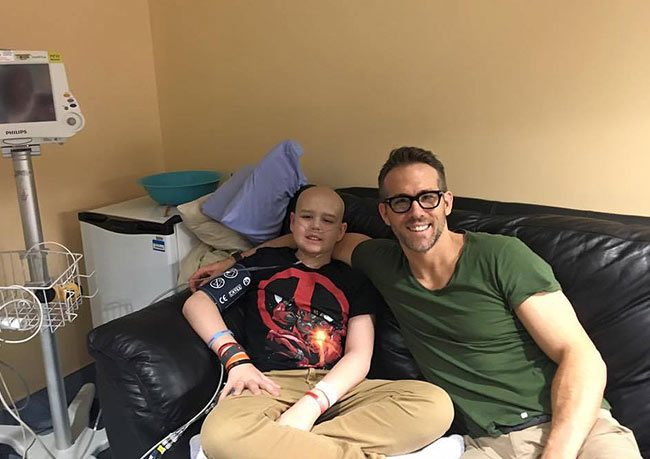 Ryan Reynolds is saying goodbye to his friend "Bubba."

The actor, 39, took to Facebook to post a touching tribute to a young Deadpool fan who died after a battle with cancer.

"For three straight years, my friend, Connor McGrath drop-kicked cancer… Not sure how… Maybe the cancer cheated… But the fight came to an end two nights ago," he wrote. "In my wildest dreams, I can't imagine how hard this is for his parents Kim and Gerald – along with his extended family in Newfoundland."

Reynolds explained that he met McGrath, who was 13, through the Make-A-Wish Foundation, and the teen became one of the first people to see Deadpool before it hit theaters.
"I traveled up to Edmonton, Alberta to surprise him with a rough cut of the film. There were still huge sections with wires we hadn't yet painted out, jokes which weren't working (and still aren't) and green screens," he wrote. "Connor didn't seem to mind. And I'd never felt luckier to get to be Wade Wilson."

"Before you jump down my throat for showing a 13 year old an R-Rated film, please know this kid knew more swear words than a British chef," the actor added.

Along with the heartfelt message, the actor included a series of photos of the two together.
SOURCE: people.com