Amber Heard: Claims Johnny Depp Abused Her for Four Years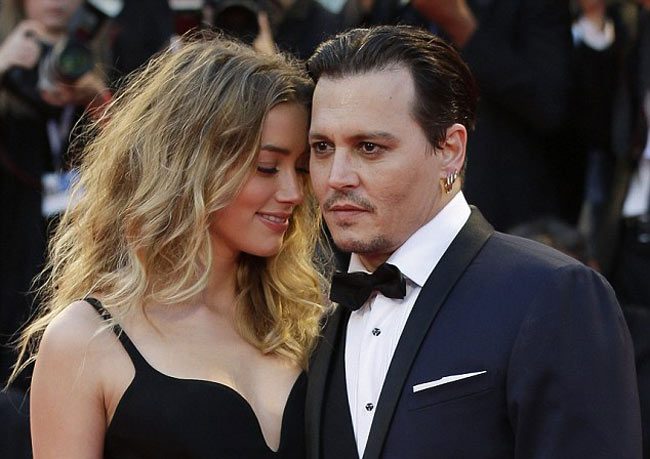 In her court filing requesting a domestic violence restraining order against Johnny Depp, Amber Heard alleges that Johnny Depp assaulted her after her 30th birthday party, abused her throughout their relationship and has a problem with substance abuse.
In court documents obtained by PEOPLE, Heard, who turned 30 on April 22, says her birthday celebration turned violent once her husband arrived on the scene.
Heard states that on April 21, she was with friends at her and Depp's downtown Los Angeles residence when the actor, 52, "showed up inebriated and high."
After guests left, Heard states that she and Depp had a discussion about his absence from the celebration that turned into a heated argument and soon turned violent.
"Johnny grabbed me by the hair and violently shoved me to the floor. Johnny was also screaming and threatening me, taunting me to stand up," states Heard.

Heard adds that Depp stormed out of the condominium "breaking nearly everything in his path" and that she did not see him again for another month.
The actress filed for divorce on Monday, citing irreconcilable differences. On Friday, she was granted a temporary restraining order against Depp at a Los Angeles courthouse and submitted photos of bruises on her face that she said resulted from Depp hitting her during another alleged domestic abuse episode on Saturday, May 21. An LAPD spokesman said police investigated that night and saw no evidence of a crime.

Depp's attorney filed a response that alleges that Heard is trying to expedite their divorce and force Depp to pay spousal support.

"Amber is attempting to secure a premature financial resolution by alleging abuse," said the attorney, according to court documents.

However, Depp has not yet directly responded to the abuse allegations. His lawyer and rep have not responded to requests for comment.

In her filing, Heard, who moved in with Depp in 2012, claims that "during the entirety of our relationship, Johnny has been verbally and physically abusive to me."

"Johnny has a long-held and widely-acknowledged public and private history of drug and alcohol abuse," she says in her declaration. "He has a short fuse. He is often paranoid and his temper is extremely scary for me as it has proven many times to be physically dangerous and/or life-threatening to me."
SOURCE: people.com